METS aims not only to assist horses and owners throughout the state, but also to educate horse enthusiasts from all over about the program and related subjects. This Blog aims to post news, events, and updates pertaining to the METS program so followers can stay informed. Read on to see what we've been up to!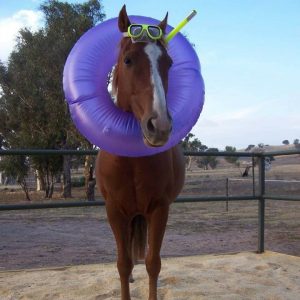 Summertime is here and the horses are feeling it! Unless your equines are very fancy, they don't have access to A/C and ice-cold beverages, so how can you make them as comfortable as possible? Here at METS, putting horses first is our top priority and we compiled a list of the top 7 warm-weather best practices along with our favorite vet Dr. Peter Radue, DVM of Damascus Equine Associates. Stay cool and if you can, donate to our COVID-19 Relief Fund to help compromised horses.
Remember the 150 rule! If the temperature + the relative humidity are higher than 150, it is not safe to exercise your horse because she's unable to adequately cool herself. So, if the temperature is 90 degrees and relative humidity is 80% → 90+80=170 TOO HOT. However, 100 degrees with relative humidity at 30% → 100+30=130 is manageable.


| | |
| --- | --- |
| Air temperature (F) + Relative humidity (%) | Horse cooling efficiency |
| Less than 130 | Most effective |
| 130-150 | Decreased |
| Greater than 150 | Greatly reduced |
| Greater than 180 | Condition can be fatal if the horse is stressed |

Algae is the enemy! During the warmer  months, toxic blue algae grows predominantly in stagnant water sources like water tanks, ponds and slow streams. Other forms of bacteria and algae can grow in a water bucket as well that can deter your horse's interest in water.
Increase hydration! Make sure that your horses have consistent access to clean and cool water. Your horse can lose up to 2 gallons of water an hour sweating during exercise and keeping your horse interested in water is essential. Making sure water is plentiful, cool and in a shady spot and offering a salt block are all ways to make it more appealing. You can also add electrolytes to water, but make sure there is an alternative water source in the event that your horse doesn't like the taste. 
Sweat is good!  You've probably noticed your 4-legged pal gets extra sweaty when it's hot out and that is totally natural. Horses regulate their temperature through sweating; as the sweat evaporates, it creates a cooling effect, so we actually want them to sweat!  You can even create the evaporation effect by hosing your equine down and scraping excess water, so as the day heats up the water cools them off. If you don't scrape, the water can actually work as insulation, making your horse hotter, so don't forget to scrape.
Give shade! Make sure your horse has access to shade throughout the day. Depending on the weather, you may even consider night turnout for horses that may sunburn (light greys and horses with white markings, especially). 
Create a wind tunnel! Horses love a good fan during a hot day. Some horses have been known to lean up against the fan because they love the cooling sensation, so make sure to secure a fan safely away from your curious horse's prying lips. 
Know the warning signs of heat stroke: 
Lethargy

Restlessness

Increased sweating

Fast, thready or erratic heartbeat

Heavy breathing

Increased salivation

Increased body temperature
In the event of heat stroke, be sure you have your vet's info on hand and use the following steps to cool your horse: 
Spray (with a steady stream of water) the horse's head, back, neck, rump and legs with cool water.

Spray and scrape the water off right away. Water can act as insulation and increase the horse's body temperature if you don't remove it.

Repeat this continuously until the horse is cool, focusing on areas with the most blood flow like head, neck, back and ribs. 

Avoid any blankets, even coolers as these will just stop evaporation from happening. 

Take a rectal temperature. Even in hot weather it should be below 101 ℉.

Watch for anhydrosis (loss of the ability to sweat). The cause is unknown although it may involve exhaustion of the sweating mechanism by prolonged exposure to heat and treatments are not always effective. Creating artificial sweat with a hose is the best palliative measure for relief.
How do you know you're on the right track? You'll be able to tell pretty easily. A few tests to have in your back pocket are the hydration skin pinch test and capillary refill test for easy hydration check-ins you can do in a few seconds. Appetite, consistent drinking and, as always, happy poops. 
Enjoy your summer and if you can, donate to our COVID-19 Relief Fund to help horses who are in unstable situations. 
Peter Radue DVM graduated from University of Georgia 1978, 1978-1979 Surgery Diploma University of Guelph, Ontario Equine practice Central Maryland 1979- present with Damascus Equine Associates. He is also a member of the Advisory board for METS, and Vice President Maryland Fund for Horses.
METS COVID-19 Program Update 
Hi I'm Brittney, Director of METS and welcome to our new weekly newsletter where we will be sharing horses looking for new homes (scroll down to see our newest listings), our latest news and how you can get involved!
In this time of uncertainty, METS has had great success pivoting to a distributed model and stayed in service even during shelter-in-place. Early on in the COVID-19 pandemic, we realized that horses were about to need us more than ever and it was essential to find a way to provide services without endangering any humans involved. Our team got to work right away to offer placement services and design a new way of doing business. Enter in our new Virtual Assessment Program.
METS is able to function remotely with all our team members continuing their valuable work from assessment all the way through placement for the horse in a new forever home. Not only are we able to increase efficiency, we can process more horses with our new virtual assessment model.The pandemic impact has hit many horse owners hard throughout Maryland and METS has not only seen a marked increase in requests for horses to be re-homed, but we've also had increased difficulty in placing horses. We designed the COVID-19 Recovery Fund to address this issue and support us in finding homes for horses in need of a new home. Hit the donate button below to choose a contribution level-we even have an option for an automatic recurring monthly donation to make it easy.
Today, while we are designing a new program model to address the new normal in our community, we plan on incorporating our Virtual Assessment Program as part of our suite of offerings in the future. We've learned so much during this period of change and hope to make METS even more effective!
Help us Help Maryland Horses!
The METS 2019 Annual Report is here! Check out all that we accomplished last year at the link below. We are proud that we were able to assist so many horses throughout the Maryland.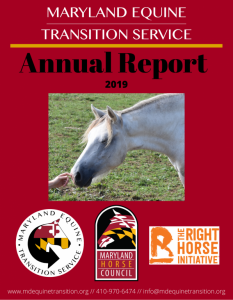 METS COVID-19 Emergency Funding
Help Maryland's At-Risk Horses find a new home or face a potentially inevitable fate: cross border transportation to be slaughtered.
METS has operated over the last few years due in part to a very generous three-year grant from the Arnall Family Foundation. These funds will be depleted at the end of this year.
Support for METS has never been more critical. As funding wanes, we anticipate a flood of inquiries from individuals looking to rehome their horses. COVID-19 has put an overwhelming financial burden on many horse owners who may be forced to give up their horses. Inquiries just now begin to trickle in, the effect of a crisis like this isn't generally seen immediately. As unemployment continues to rise and fewer and fewer Americans receive the relief that they so desperately need, they will need to make desperate decisions about their horses.
This is why we are asking you now for help. Please consider making a gift, if are you able, to help support of the work of rehoming Maryland's horses.
We are ramping up resources as we speak in order to provide support to as many of these owners as possible and find homes for these horses.
Help us Help Maryland Horses Now!
FOR IMMEDIATE RELEASE
 [Woodbine, MD – April 2, 2020 ] – The Maryland Fund For Horses (MFFH) and Maryland Equine Transition Service (METS) will be banding together to assist horse owners throughout the state affected by the COVID-19 economic crisis. MFFH and METS are collaborating to provide an expanded safety net geared toward keeping as many horses as possible out of danger during this challenging time. Horses are now at higher risk of ending up at auction, sent to slaughter, or being neglected.
While MFFH is a program geared toward enabling owners to keep their horses, METS aims to assist owners who can no longer keep them. MFFH is a 501c3 non-profit that provides financial aid rebates and vouchers for health care and hay. METS is a program of the Maryland Horse Council Foundation, a 501c3 non-profit, with a focus on helping owners by assisting them with either safely rehoming or humanely euthanizing their horses.
Maryland owners who find themselves in need of assistance are encouraged to reach out and ask for help. Those needing assistance with goods, services, and other safety net resources should contact MFFH. Owners needing assistance with rehoming or euthanasia should reach out to METS.
MFFH and METS are also seeking tax-deductible, in-kind donations in the form of horse-quality square hay bales, hay substitutes, vaccinations, dewormers, feed, and funds. Individuals, businesses, and organizations wishing to partner to contribute to the COVID-19 relief efforts can contact METS for further information.
Maryland Fund For Horses:
410-775-1562
Maryland Equine Transition Service:
410-970-6474
www.mdequinetransition.org
###
On November 25, 2018, METS Program Director Brittney Vallot traveled out to a farm in Montgomery County to assess five Thoroughbreds who needed to be rehomed after their owner passed away. Of those five was Understanding; a leggy 8-year-old OTTB standing at 17h.
Michelle Craig of West Wind Farms (Upperville, VA.) saw Understanding listed on the Retired Racehorse Project Facebook page and immediately jumped at the chance to give the mare a home. Just four days after Understanding's listing went live, she was on Michelle's trailer heading to her new home.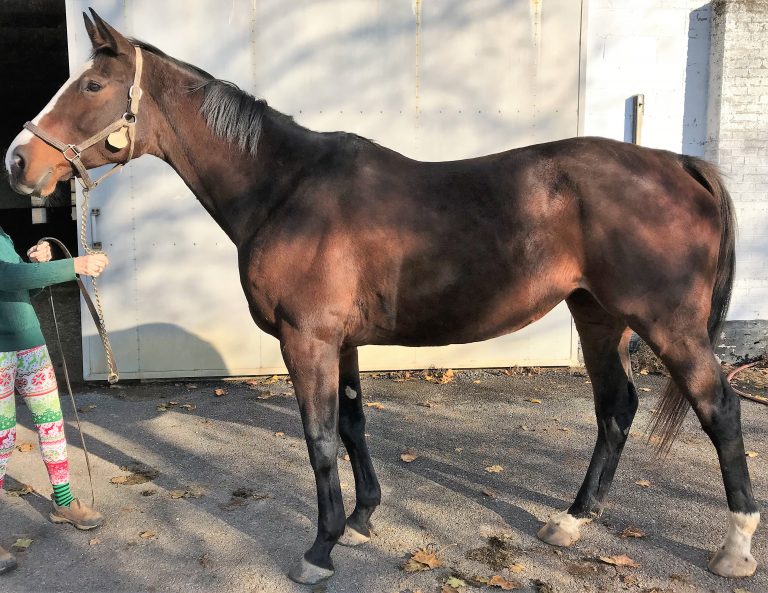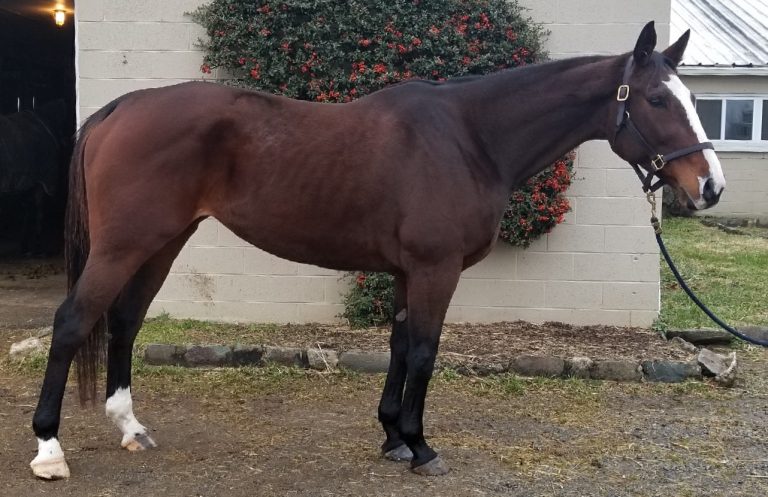 On her way home with Understanding in tow, Michelle got stuck in rush hour traffic and didn't have time to drop the mare off before picking up her daughter from school. Understanding didn't seem phased, however, and said hello to a whole kindergarten class!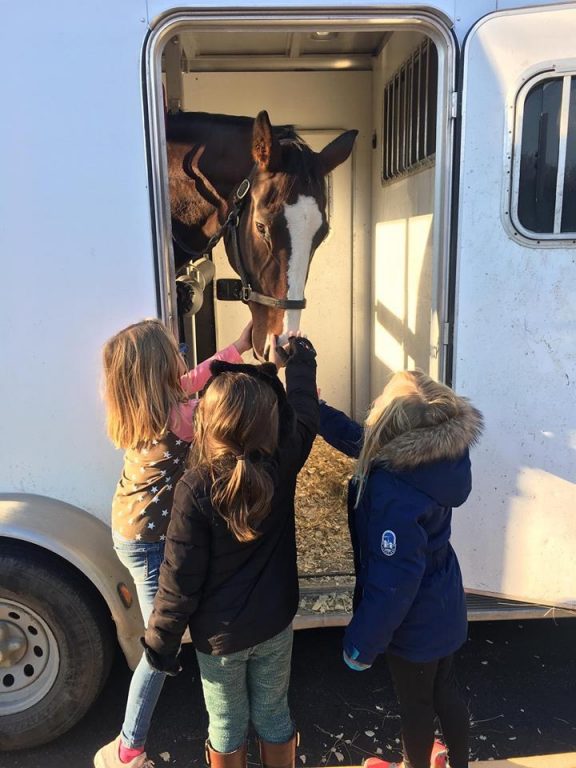 Since settling in at West Wind Farms Understanding has been excelling in her training, trying everything from side saddle to fox hunting!
In May of 2019, Craig took Understanding to her very first hunt trail ride and only had positive things to say about the sweet mare.
"Everyone thought she was gorgeous! I had to keep saying, 'Yes, she really is an OTTB,' and got to tell a lot of people about METS.  Not a lot of people in Northern Virginia [had] heard of the program, but hopefully after seeing her out and knowing where she came from, more people around here will look it up!"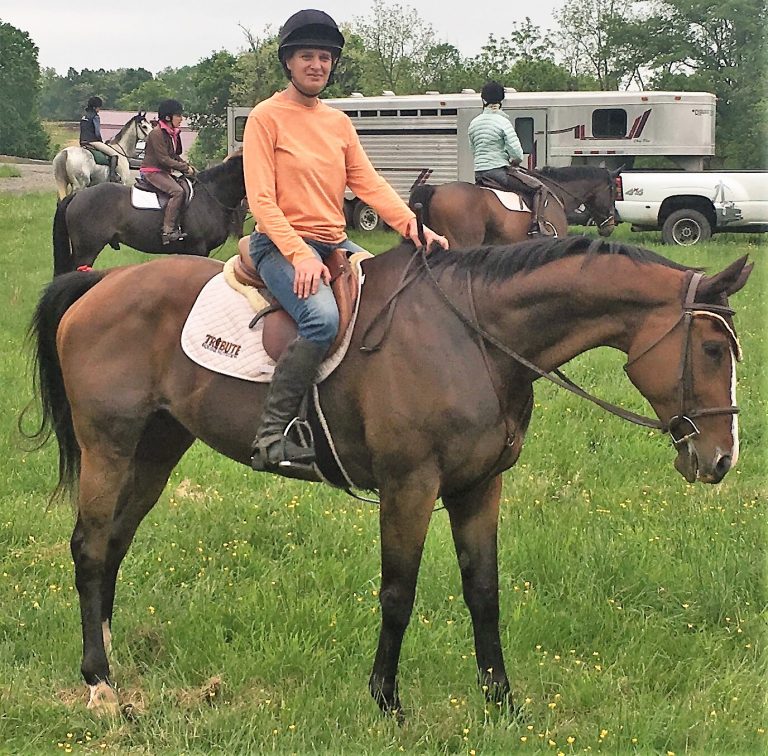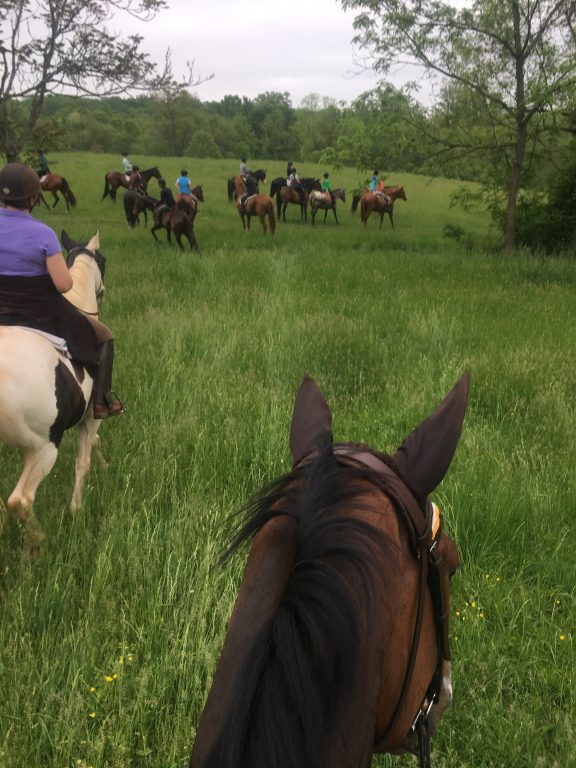 By the beginning of December, Understanding was ready to participate in her first real foxhunt.
"It was fast, loud, sometimes chaotic out hunting," said Michelle. "I'm happy to report Understanding was perfect for her first foxhunt! She handled first field galloping by her in the woods, hounds around her hind legs, and stood at checks very well!"
"She's rare – we start a lot of hunt horses (OTTBs and others) and she acted like she read a how to be a good hunt horse manual and just did it so well. Most horses would have been rightfully overwhelmed by [the] hunt and she took it all in stride," she continued. "We came home, she got a bath, she took a nap. She's just wonderful, and her ears and lower lips were happily flopping the whole time out."
"We galloped through the woods, open fields, through streams, creeks, and the roads, ending up at our farm. It was a fabulous, fast, and fun day of hunting!  Understanding was clearly the most perfect name for her, because she seems to understand everything we've asked of her [so far]. She was perfect at checks, she's sure footed, smart, and seems to love her new career.  My husband Dustin was riding her; he starts all the new ones hunting, and he said she's just a dream [to ride] and a lovely, balanced, and calm mare."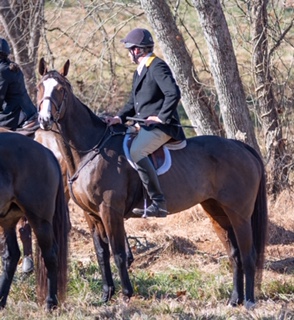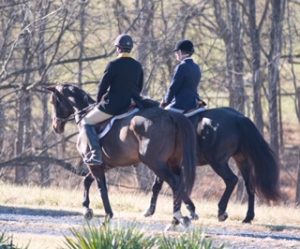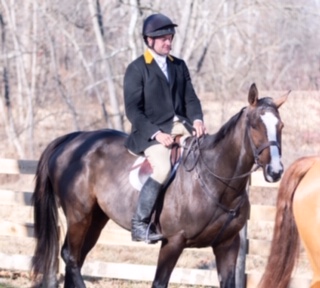 It's so rewarding to see horses like Understanding get the second chance they deserve and METS is so lucky to have supporters like Michelle who are willing to see the diamonds in the rough. A common misconception of horses in need of transition is that they're old, unrideable, or have dangerous behavioral issues. Understanding is proof that sometimes perfectly rideable, young horses are put in situations where they need a new home, but that doesn't necessarily make them bad horses.
We're excited to see just how far Understanding and all of our rehomed horses can go, so make sure to keep an eye out for more updates as they come!