Interested in helping METS help more horses in need? Here's what you can do!

The Maryland Equine Transition Service is a 501(c)(3) organization, which means we are a non-profit. Horses in need of transition come in every shape, size, breed, color, age, training level, and temperament. METS provides individualized services for these horses, including equine assessment, marketing assistance, end-of-life support, and facilitating the transition of horses to new homes. Your generous donation can help METS operate and continue offering these special services to both owners and horses in need!
To make a donation, click here!

Are you 18 or over? Sign up today to be a METS volunteer! We are back to in-person assessments which means our assessment specialist will need volunteers to accompany her when evaluating new METS horses. Volunteers also have the opportunity to help us at fun events like Horseland Spectacular 2021! Email info@mdequinetransition.org to become a volunteer and help us help Maryland horses! 
Spread the word! Make sure you share with friends and family who METS is and what we do.
Don't forget! Horseland has begun! You won't want to miss it!

Join us at the Horseland SPECTACULAR 2021! Maryland Horse Industry partners will host 11 days of free equine educational and entertainment events during the Maryland State Fair. There will be a variety of equine demonstrations, children's activities, interactive booths and more. METS will have a booth with all our new swag on the following dates:
August 27

 

August 28

 

August 29

 

September 3

 

September 4

 

September 5

 

 

September 6

 

Waredaca Brewing Company presents Cheers to Charities! Raise your glass on Thursday, September 9th at Waredaca in Laytonsville where 10% of sales and tips will directly benefit METS! Waredaca will also have their Taproom Thursday Summer Schooling Series operating at the same time. We will have tables and representatives at both the jumper ring and taproom with new METS swag available for a donation! Stop by, say hi, and have a brew to benefit MD horses!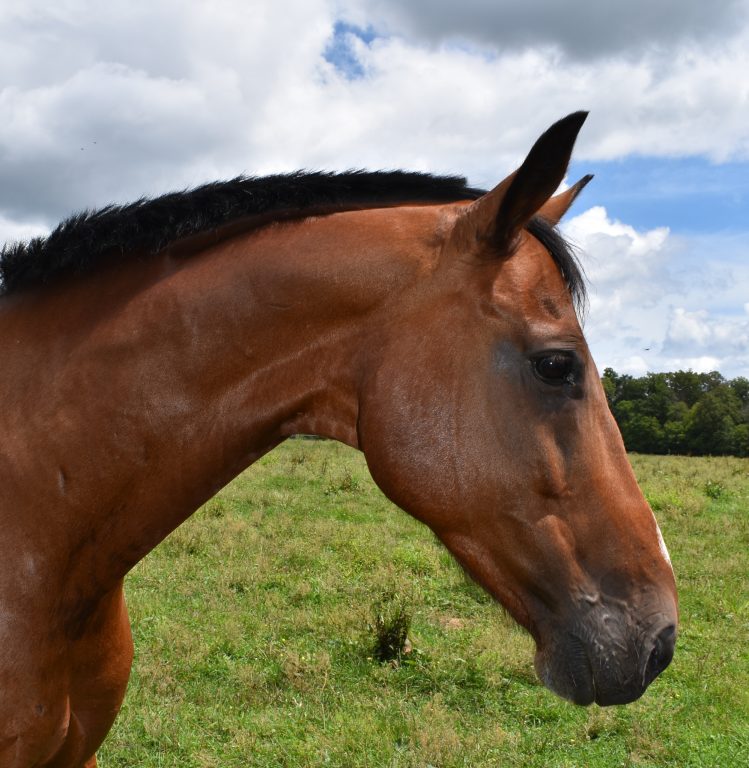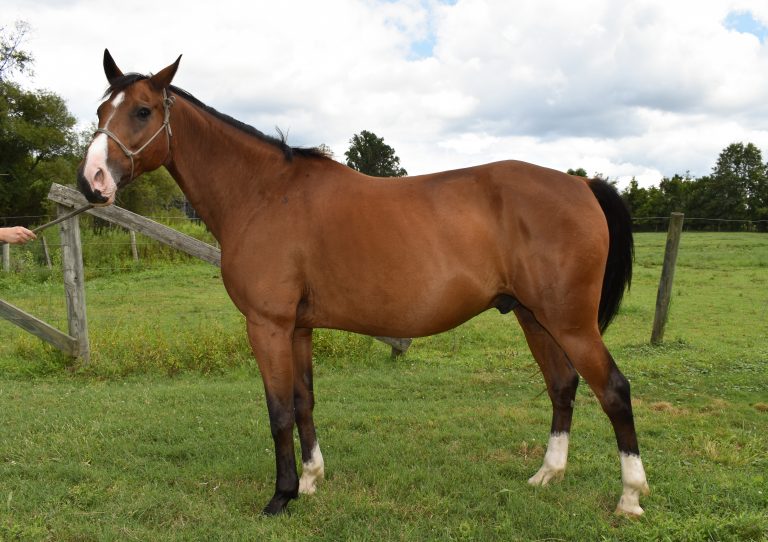 Baloo is a rather lovely 2012 Dutch WB/TB cross standing at 15.2hh. He is clearly well bred and has an amazing personality to match. He is looking for a home that will continue to care and love him, as his current owner does. He will be most suited to an intermediate rider and handler. Ideally a home in which he will have a job in light work such as English pleasure, Therapeutic Riding or trail riding. 
Baloo is bright, friendly and full of joy. He is a farm favorite, being loved by everyone that meets him. This chap is clearly talented but sadly was diagnosed with navicular in his front right hoof around a year ago. He was bred and purchased as an Eventing prospect, with a Fox Hunting and Jumper background. Due to his physical limitation, he is no longer suited to this career. His current owner has invested time and resources into keeping him sound and comfortable for Eventing: corrective shoeing, injections and medication which unfortunately was not successful. He is cleared by the veterinarian for lighter work. We had the pleasure of seeing him being ridden under saddle, without meds or corrective shoeing etc. He appeared remarkably sound after being out of work for a year. He had been ridden one week before our visit and then once more around 6 months ago to explore his new farm.
He was wonderful for all handling such as grooming, tacking, leading, mounting, being ridden (walk, trot, canter) and then for showering. He was loose in his stall for grooming/tacking and was a little 'snippy' by nibbling on the stall door. Otherwise he was a perfect gentleman. It was noted that he sometimes like to sneakily grab some grass when being led, which we saw, but he remained in control and well corrected. He greeted us in the field and was willing to head away from his friends to the barn for his photo shoot and 'get to know you' session. It is known that he can be a little playful with his things – he will pull blankets into the stall if given the chance.
For ridden work he would need an intermediate rider that has knowledge and understanding from a trainer on how to bring a horse safely back into work and how to manage/ be aware of Navicular changes etc. He'd be best suited to flatwork only, with his owner requesting a non-jumping home. As he has been out of work for some time, he may be a little 'up' when becoming fit again. We did not see any major negative behaviors under saddle or in hand at all and were impressed by his composure and willingness.
Baloo currently lives in a very large field with geldings only. He has not been seen with mares. It was mentioned that he can be a bit of a ladies' man and tends to have his 'winkle' out for much of the time when being worked.
He is up to date with the farrier, vet visit, and Coggins. He does likely need a routine dental examination. He's not always a fan of shots, but who is? He is barefoot currently and would be described as an easy keeper as far as feeding/weight etc. His current owner can provide all medical records as needed.

Interested in Baloo? Let us know!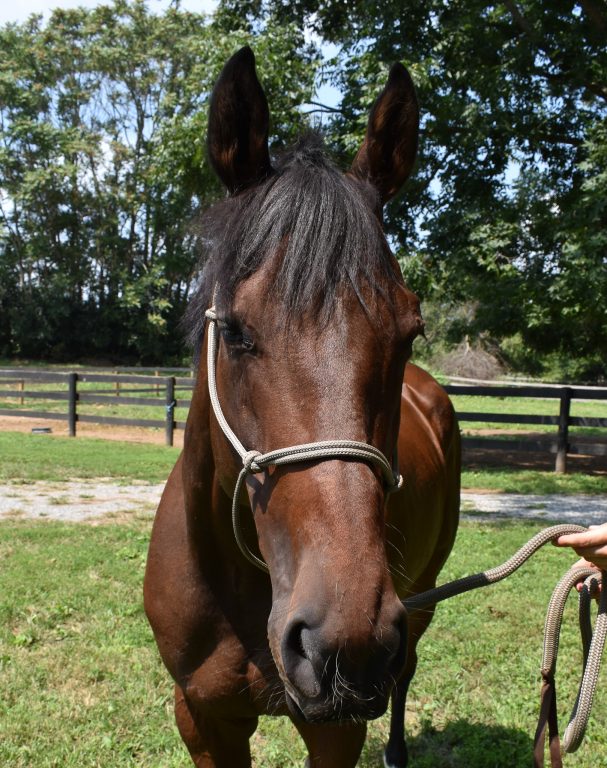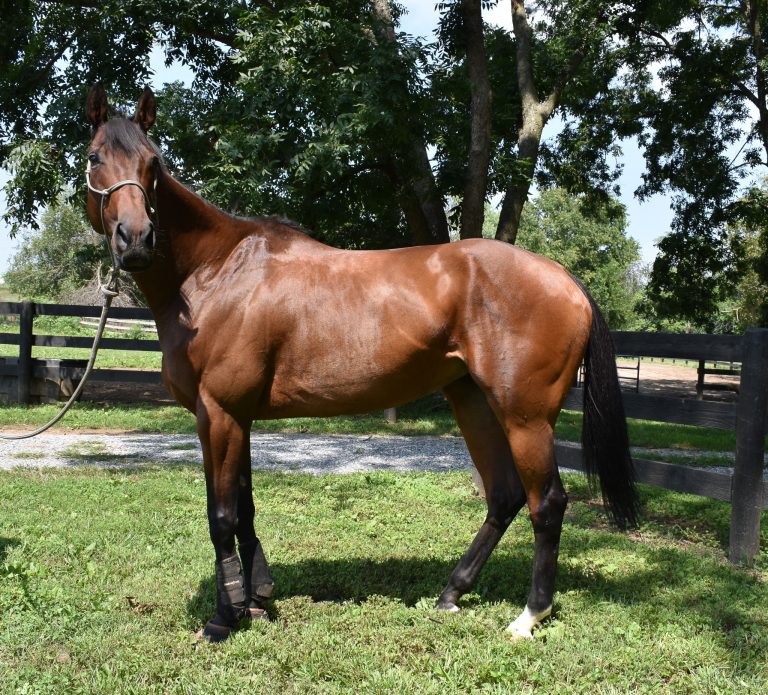 Missy is a gorgeous 2014 OTTB Mare standing at a wonderful 17hh and encompassing all that this amazing breed has to offer. She is a very special girl that will be looking for a very special home. She will be suited to a Trainer or Advanced rider that specializes in OTTBs. Missy is a complete Rehab/Project horse. Her career after racing has not yet begun, so it is unknown as to what direction she will be able to head in. She is currently on stall rest, so you can imagine that she will be looking for someone incredibly open minded and skilled at racehorse rehabilitation.
Missy is bright, intelligent, attentive and brave. She was very well-behaved considering that she had been on stall rest for quite some time. During her last race she took a fall damaging her knee and soft tissues. The knee was x-rayed and showed no boney changes. Sadly, she did have damage to both suspensory ligaments and then left front superficial digital flexor tendon. Originally when brought to her current farm she was pasture sound. After 3 weeks of let down time, she came up lame. At the veterinarian's request she went on stall rest for 3 months. She was reevaluated in May once completing stall rest, but had no improvement. She will continue to need rehabilitation and time to correctly heal. She is just over the 6 month mark of rest now.
Missy was a character in her stall for her visit, pulling silly faces to say 'hello' to us. She was settled and calm, even as the only horse in the barn. She was able to leave her stall and head to the cross ties for grooming. She needs to wear hoof boots to give her some support. She will come with those when going to her new home. We headed out to a small grass area with support leg wraps (SMB style), in a relatively steady manner. She navigated well and enjoyed hand grazing and having a good roll followed by the more typical 'Fire breathing dragon TB' mode! Using a caveson for leading and hand grazing has been the most successful at keeping her controlled, safe and happy.
We did see some slight kicking out when picking feet. Patience will be needed as we understand that her behavior is likely due to the level of discomfort that she is in when bearing weight on 3 legs. Her current owner trims her feet rather than having a farrier come out. She is bare foot and has relatively good quality feet. It was noted that she can become rather excited and will spin, strike out, or rear up. It was also noted that for the 3 weeks of turnout time, she did not exhibit these behaviors. She had been turned out in a mixed herd, and although dominant does not instigate. She would likely benefit for a larger stall and possibly a small turnout space. Sedation may be needed for activities outside of the stall.
Missy is up to date on the usual vaccinations, Coggins, wellness checks, but may need one more booster shot. She is super for the dentist. Her current owner is willing to pass along medical records to new home. They would like to keep in touch and follow along with her progress. She is very much loved by them.

Interested in Missy? Let us know!