A huge thank you and hats off to the Maryland Open Horse Show Series for all of their hard work. The Mother's Day basket flower sale, feed-bag sale, and additional donations from their May 16th show brought in over $1,800.00 for METS!
BIG NEWS!
The Maryland Horse Council Foundation, METS's parent organization, is now Guidestar Platinum rated! It is the highest rating Guidestar gives, and we are honored to continue our mission of being fully transparent in all that we do!
Don't forget to add The Maryland Horse Council Foundation (MHCF) to your Amazon Smile account before Amazon Prime week!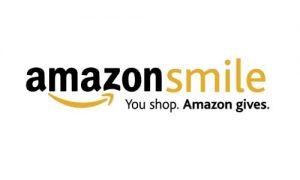 METS Available Horse Spotlight!
Elwood's Apple
Elwood's Apple ("Elwood") is in urgent need of placement!
This 2000, 17hh Thoroughbred (though he's built more like a draft cross!) is an incredibly sweet guy who has spent most of his life post-track doing walk/trot on trails. On the track, he earned over $23,000 over 26 starts in 2002 to 2004. Elwood can be a bit spooky and loves to walk out quite strongly, so he'd do best with a confident, calm, intermediate handler and rider who can reassure him. He's barefoot, up to date on all shots, is an easy keeper, and absolutely loves to be doted on. He has a growth on his chest that has been there for over a decade; his vet is not worried about it.
Could Elwood be the right horse for your needs? Let us know!