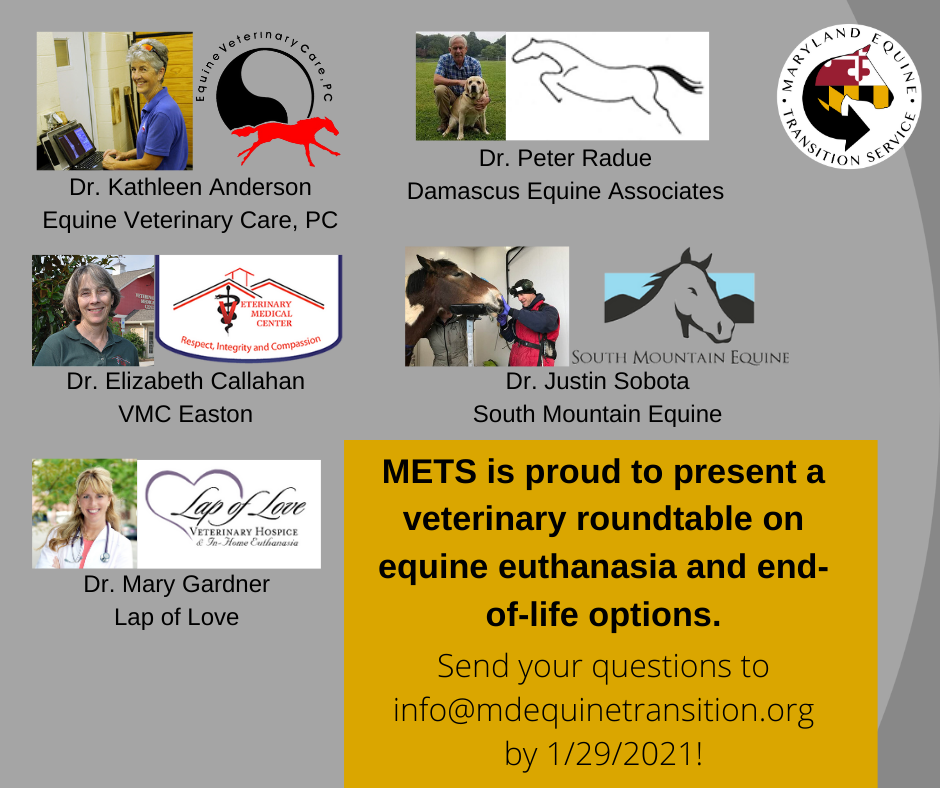 We are still collecting questions for our roundtable discussion on euthanasia and end-of-life options.
We want to tailor this discussion to fit the needs and interests of our supporters. If you have a question or topic you'd like covered during this roundtable, let us know. Your questions will help us steer the discussion, leading to an informative, illuminating, and demystifying conversation.
Please send all questions to info@mdequinetransition.org by 1/29/21
Available Horse Spotlight: Sadie
Sadie is an approximately 2003, 15.1hh Appendix mare looking for a soft place to land. Osteoarthritis in her knee means this friendly girl is looking for a special companion home! She is a great lover of being groomed; her entire body is basically one big "spot"! She's up to date on shots, is barefoot and trimmed regularly, and is very well behaved for vet, farrier, and dentist. She's submissive in the herd and is happy outside 24/7. She's very personable, is good with kids, and could be a great addition to a groundwork-only therapy program.
Click her link below to view her full listing, and send all inquiries to horses@mdequinetransition.org!
https://mdequinetransition.org/horses/sadie/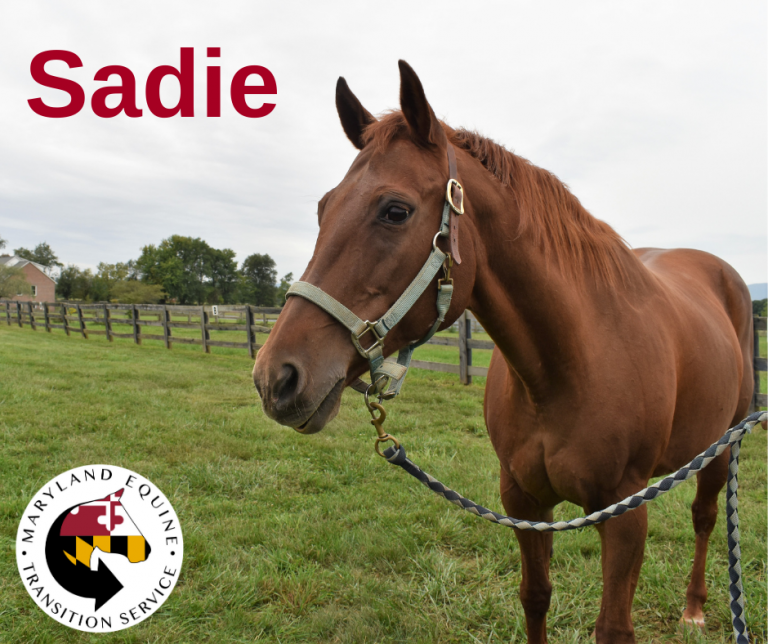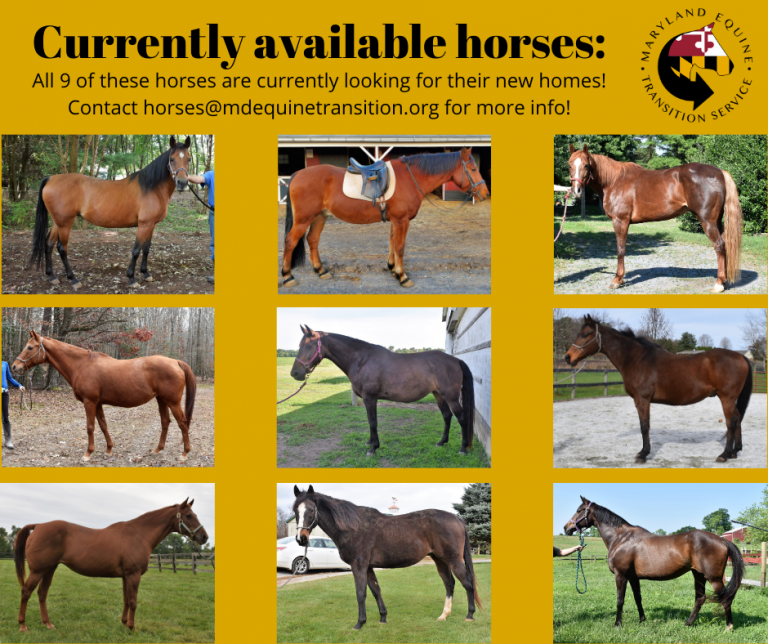 Even if you can't take ownership of a horse, there are numerous other ways to help support the METS program!