New Horse Spotlight!
Did you miss any of these new horses we've posted this week? Check them out below!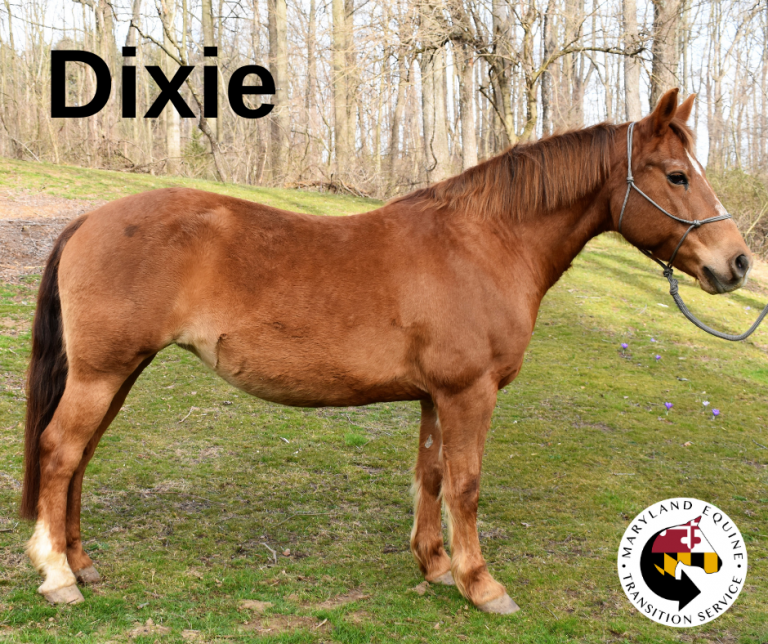 Dixie is a lovely 2003, 14.3hh Grade mare. This girl throws the chestnut mare stereotype on its head: she's calm, cool, and steady. A seasoned and forward trail horse, Dixie is happy in a group (where she likes to be in front) or out solo. She can be ridden English or Western, is barefoot and wears boots on the trail, and is out 24/7. Dixie does have some respiratory difficulties that are currently managed with steamed hay (no round bales) and daily Cough Ease and/or antihistamines. She'd probably do very well in a lesson program as long as the ring isn't too dusty, though it would probably be best to keep her at a walk/trot level in that situation. She would be best suited for an advanced beginner rider and handler. She is not up to date on vaccines, but that can be fixed prior to transition.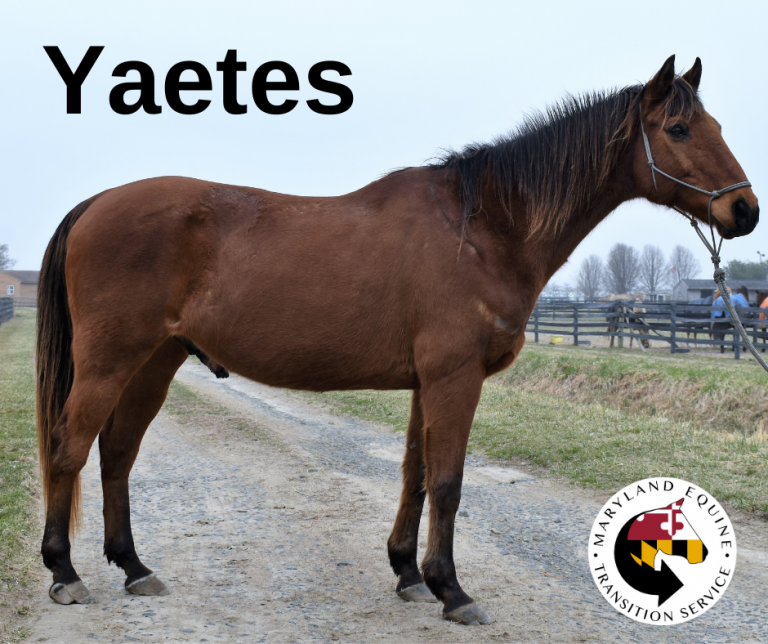 Yaetes, a ~2004, 15.3hh unraced Thoroughbred gelding, is looking for his next home! This cute guy is sound and ready to be your next project! He's been unworked for the past 12 years, so he could be considered a blank slate. He's barefoot and in need of some attention from a farrier. He's up to date on vaccines and happily lives out in a mixed herd. Yaetes doesn't have any front upper teeth due to a history of cribbing, but he hasn't been an active cribber in a few years now. Yaetes would be safe for an advanced beginner handler, and could likely be well matched with an advanced beginner rider after he's brought back to work by a more advanced trainer. Let us know if you'd like Yaetes to be your spring project!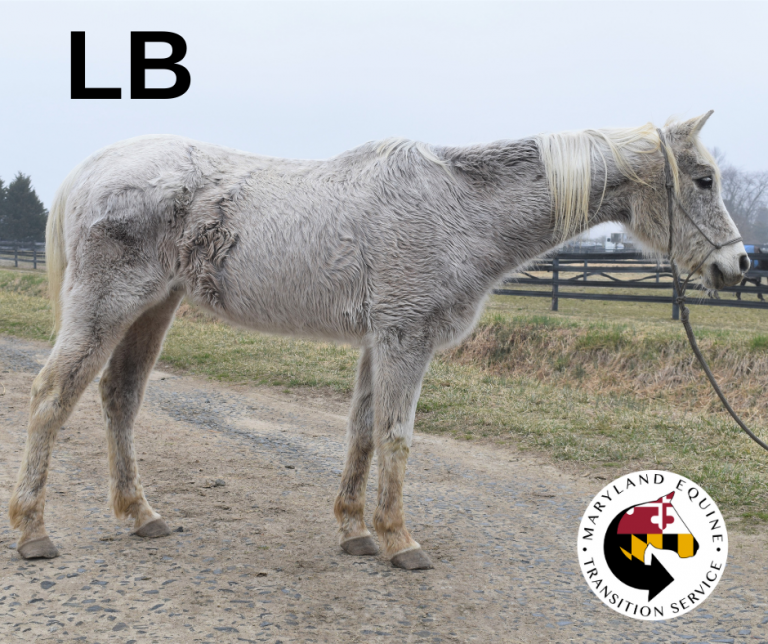 LB is a ~1996, 14.1 Arab gelding looking for a soft place to land for his senior years. LB would benefit from some high-quality nutrition and some attention from a farrier and dentist, though he's sound and very, very sweet. He lives out 24/7 in a mixed herd, where he is toward the top of the totem pole. He's always been healthy, though he has some visible melanomas, which is common in an older gray! Historically, he was ridden as a hunter/jumper, but he's been fully retired for some time now. He would make a great companion for a horse that needs a calming presence or for someone just looking for a sweet guy to love on!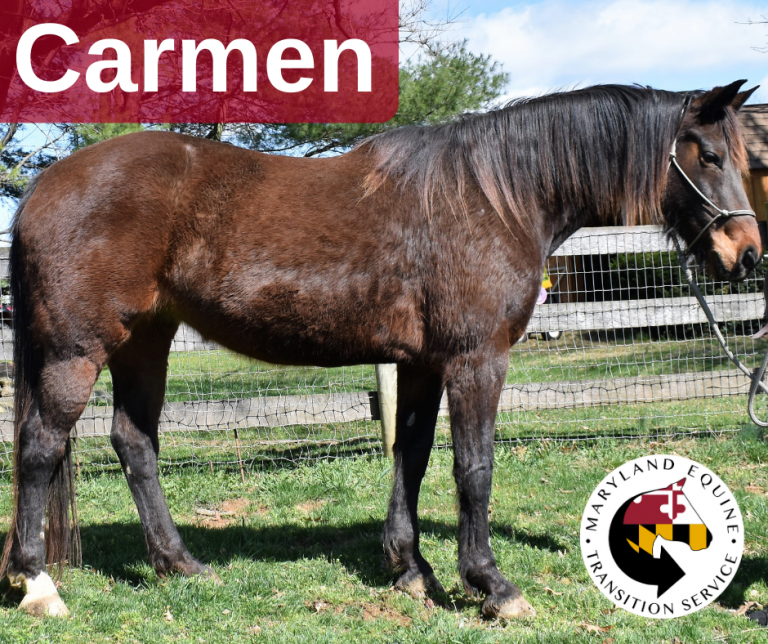 This beauty is Carmen, a 2003, 16.2hh registered Warmblood mare. Her past includes a career in dressage, trail riding, and the complication-free foaling of a big, healthy colt, but for the last five years or so, she's been a pasture puff! An old injury to her left front, treated via surgical and medical approaches, limits her to a companion or walk-only home. She is incredibly sweet and curious, and she really appreciates a good grooming! Carmen could do with some farrier and dental attention, and she also needs to be brought up to date on vaccinations. She is an easy keeper, barefoot, and lives out 24/7 with a gelding. This sweet mare would love her own human to love on her!