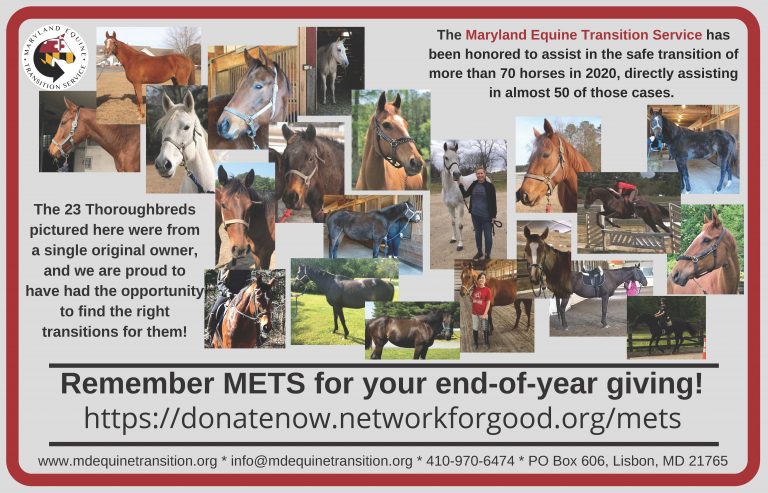 In December 2018, METS staff got a call from an owner who was looking to rehome 23 of her Thoroughbreds. The owner had retired from breeding and had already rehomed about half of her herd, but she reached out for help for these final 23. It was a mixed bag of mares and geldings, trained and untrained, young and old. Some of the horses had raced at one point or another; some had been broodmares; two were even unnamed at the time of assessment! Out of the 23 total, METS directly helped with the transition of 19 of those Thoroughbreds. The last of the group, Hot Cocoa, was placed in October 2020, almost two years after METS first started assisting this group of incredible equines!
A number of METS Partners, some highlighted in the following, helped find great homes for this group, and we are so thankful to them and all the private homes that stepped up and found space in their barns and hearts!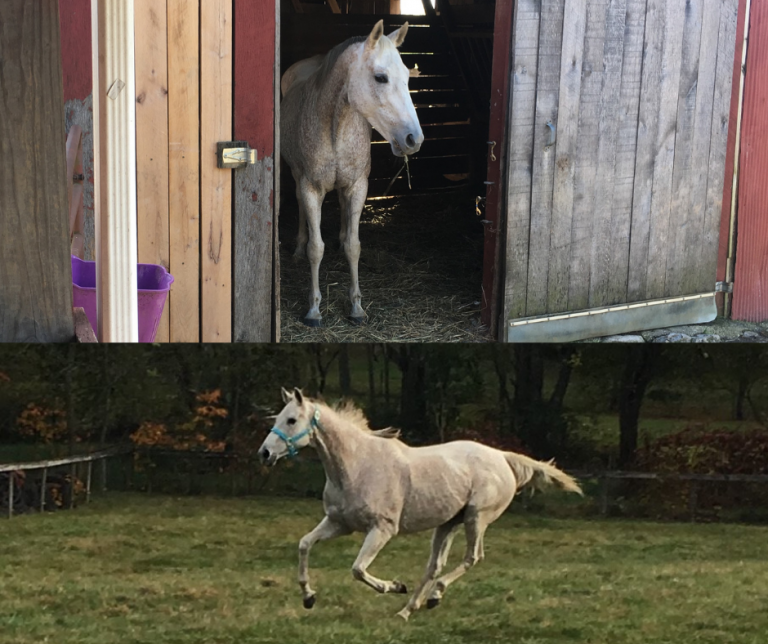 Maryland Horse Rescue took ownership of four of the Thoroughbreds. Westside Lady and Beacon of Hope were adopted within three months of being with MHC, and Quantico Hero and Quantico Joe are enjoying life in their front field. MHC has an application for the adoption of Joe, and they are keeping their fingers crossed!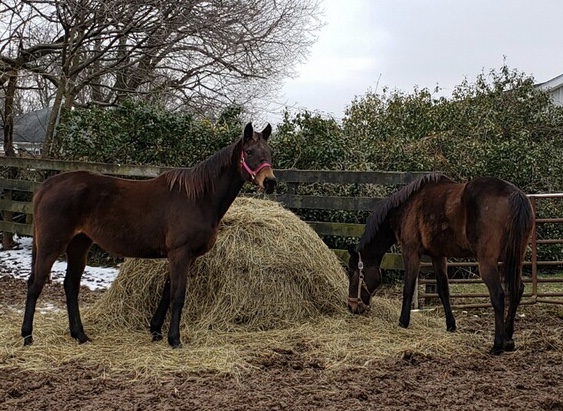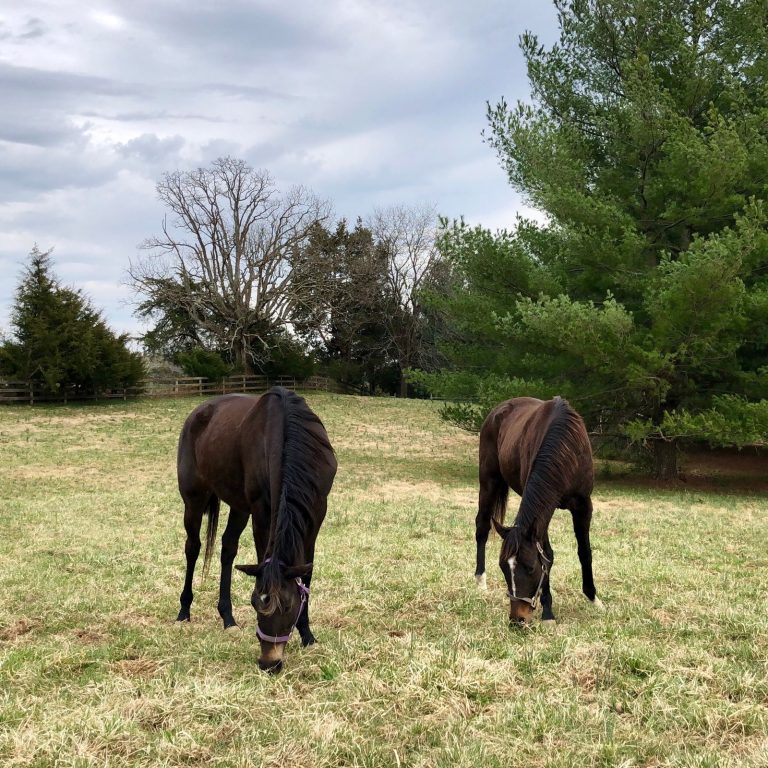 The two unnamed mares, EK14 and DS14, were transferred to Equine Welfare Society in March 2019, along with Count My Blessings. The two unnamed mares had not raced or been backed, so EWS hit the ground running on these blank slates. Both mares have been rehomed and look like they'll make beautiful pleasure mounts! Count My Blessings is still available for adoption through EWS, and loves working on her groundwork!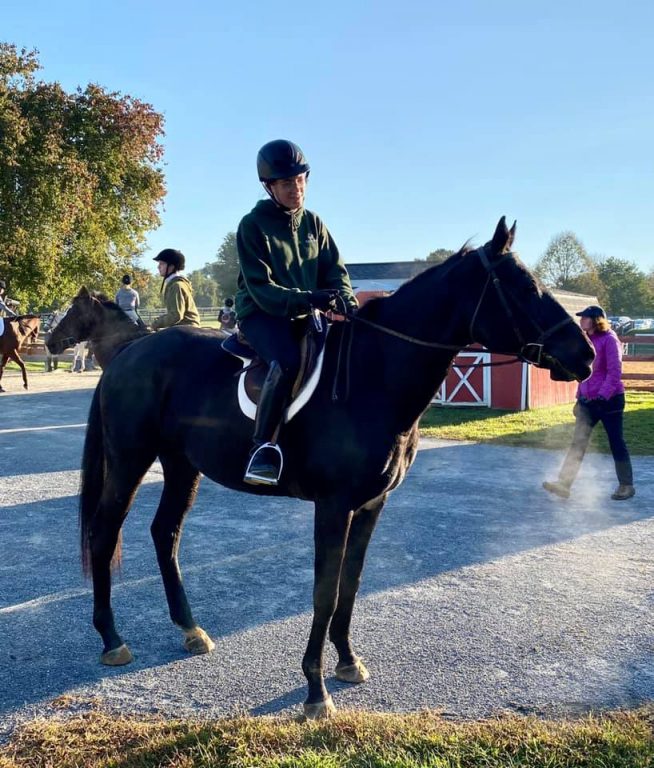 Even Keel moved into Joan's barn, and has been enjoying being a part of a lesson program and showing at the Maryland Open Horse Show Series! Here is "Keely" from the METS benefit MOHSS in October!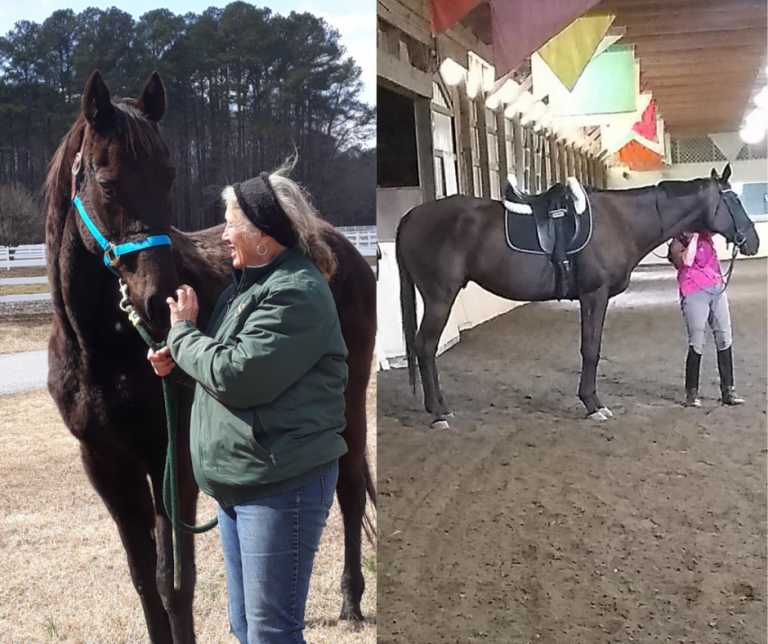 Safe Haven Equine Warriors took on Devil of a Deal. Now named Dancer, he was rehomed in 2020, and he thoroughly enjoys his life out on pasture and playing with his human.
This case was a test of patience, trial and error, and collaboration in the equine community. It can take a while to find the perfect match for a horse, and that can be discouraging to some owners. The original owner of these Thoroughbreds showed fortitude and an unwavering dedication to finding only the best options for their horses. This case is proof that with time and careful consideration, the right match for just about any horse can be found!
Join us in safeguarding Maryland's horses as we work to provide resources and assistance to horse owners in need of transitioning their horses. Horses in Maryland shouldn't have to end up at auction, and because of your help, they will have better options for transition. We are honored to have you on our side and thank you for making a commitment to the wellbeing of all horses in Maryland. DONATE HERE!