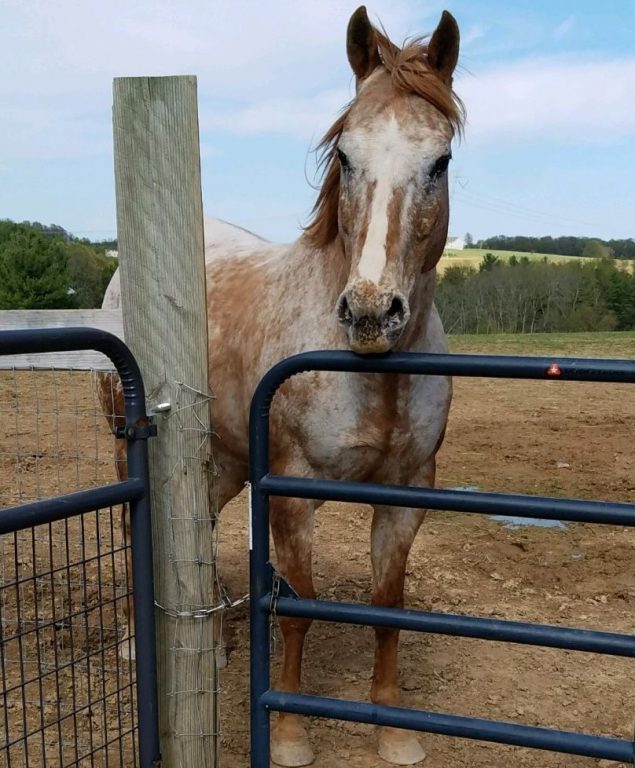 Here at METS we love to celebrate a success story! One of our favorite stories is of a sweet pasture pony named Spud. Horses like Spud often face uncertainty in their living situations as they age, especially if they are retired from active riding and their owners face economic hardship. Remember to donate to our COVID-19 Relief Fund to help horses like Spud find new forever homes no matter what the circumstances may be.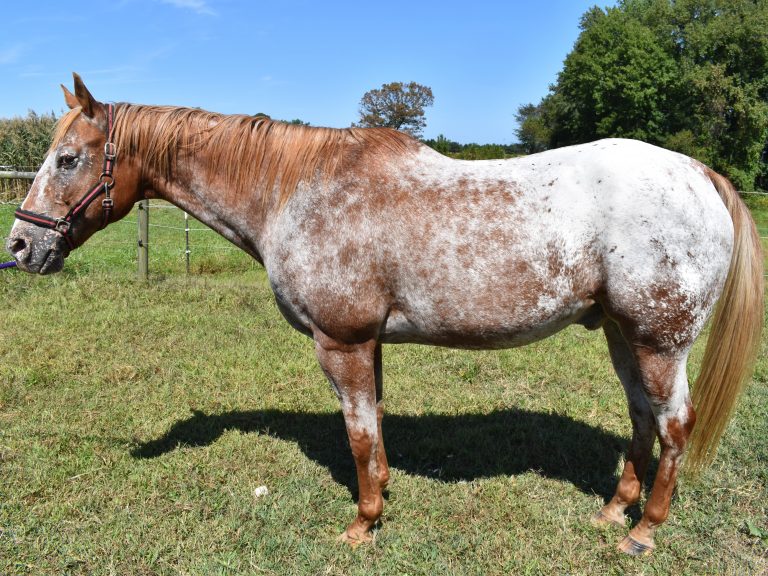 Back in August of 2019, METS went out and assessed a pair of geldings in Queen Anne's County. The owner's daughter had moved out and the geldings were enjoying being horses out in the field. It was becoming financially and physically more difficult for the owner to care for the two, so he called METS to help.
One of the geldings, Lad's Star, was registered with the Appaloosa Horse Club and had years of English pleasure, halter, hunter in-hand, Western, and 4H shows under his belt. Due to some chronic lameness in his later years, "Spud" was looking for a home mainly as a companion. Companion horses can be more difficult to place than fully rideable horses, but METS was determined to find this guy his forever home.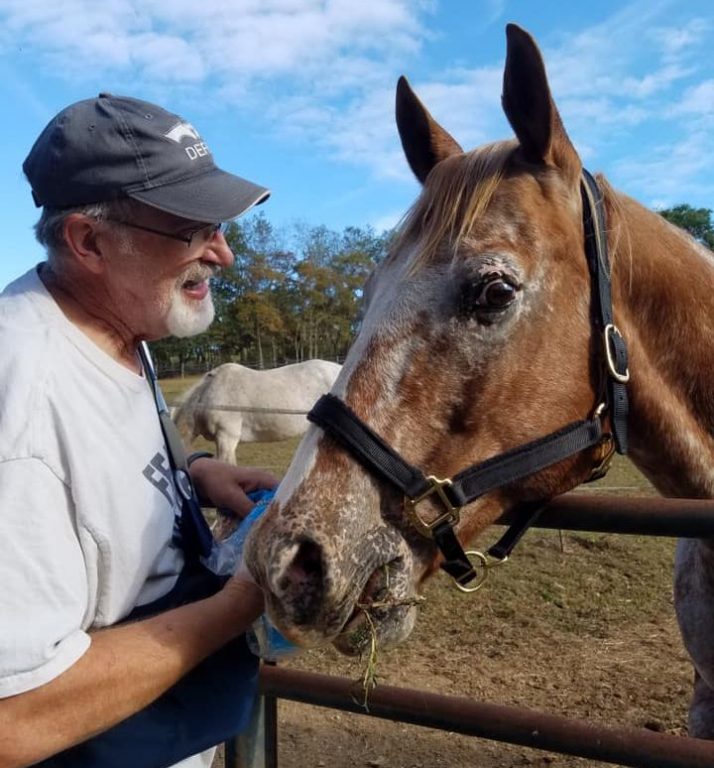 In October, METS supporters and volunteers Joni and Ray brought Spud home. Spud had spent most of his life living outside with his buddy, Bon Bon, so the transition to a new herd was a little difficult for him. Instead of sending him back to his previous owner when things didn't go smoothly, Joni and Ray didn't give up and recognized that Spud was having trouble adjusting and worked with their barn owner to find the best living situation for him. With time, Spud was able to settle into his routine and make new friends and is loving his new home with Joni and Ray!
Today, Joni says: 'He is one happy, spoiled, pampered horse. He comes trotting up to see my husband,  which makes Ray's day. I taught him to "smile" with clicker training, which entertains both of us. He really is the cutest, sweetest horse!"
Turns out an old horse can learn new tricks!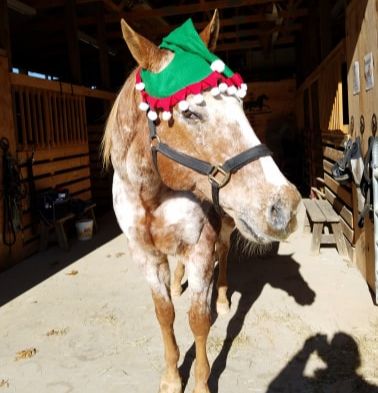 Help us make more success stories for Maryland's horses. Forward our emails, share on Facebook make donations as you are able.