Announcing The Maryland Horse Council Foundation (MHCF), a new 501(c)(3) non-profit organization founded in 2020. METS is a program of this new foundation and we're excited to be a part of this effort to further the Maryland equine community!
A horse in need of transition isn't an unwanted horse.
On average, a horse can be rehomed up to seven times in their lifetime.
Our mission at METS is to help ensure that Maryland horse owners always have the resources they need in order to find safe alternatives for their horses in need of transition. A horse in need of transition isn't always old, lame, or dangerous. A horse in need of transition can also be a seasoned show horse whose owner is going away to college, or a beloved backyard companion of an older couple who are having difficulty with day-to-day care. A lot of our owners would prefer to keep their horses, but recognize that they need a different situation. That's where we step in.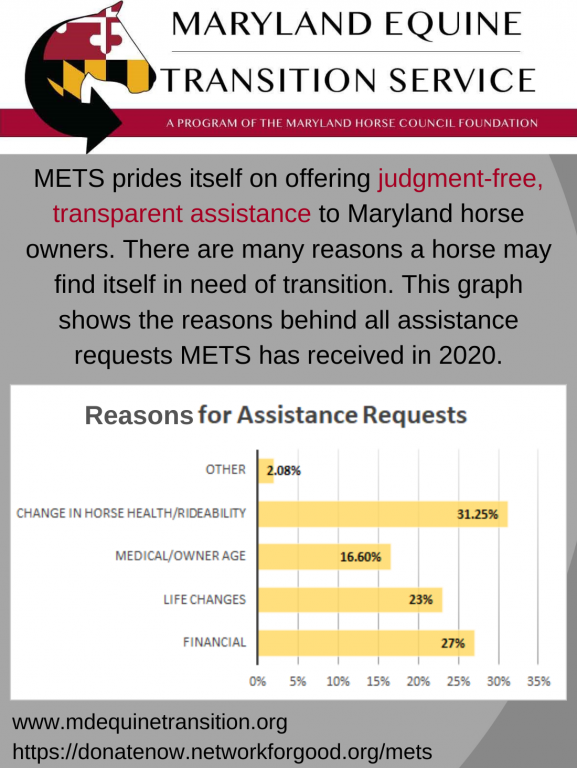 Happy Holidays From METS!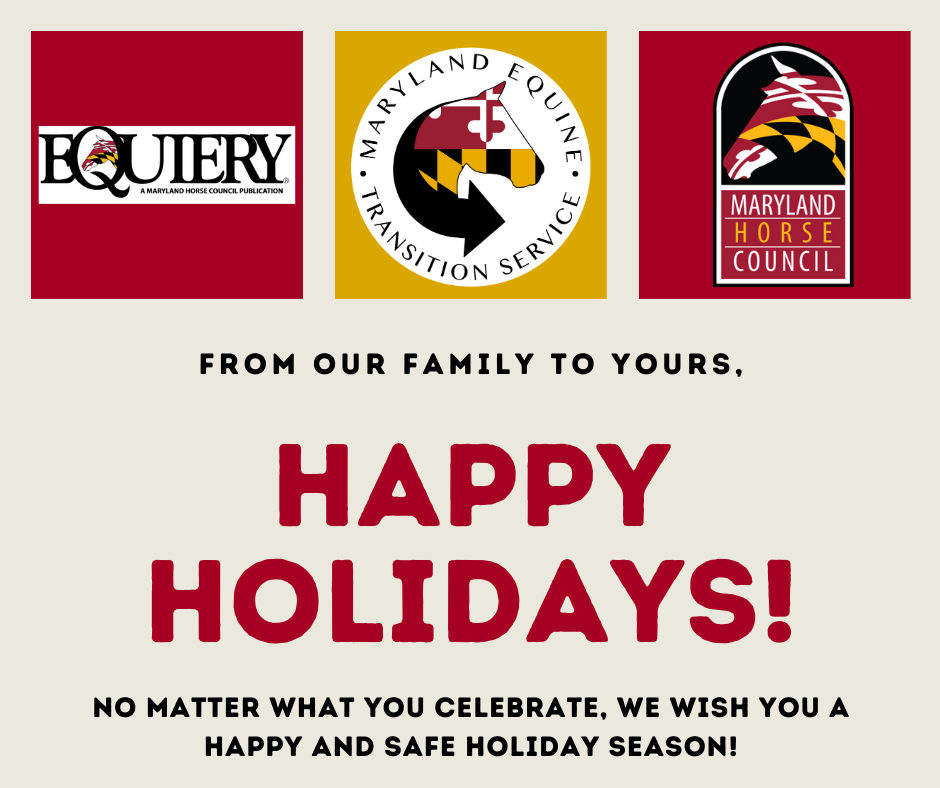 It's the giving season, so why not ensure that your holiday purchases also make a difference? Please consider supporting METS by purchasing a bag of coffee from our collaboration with Furnace Hills Coffee Roasters. There are four blends to choose from and a portion of all proceeds goes toward METS!
We are also up on Amazon Smile, where you can shop all of the same products you would normally purchase from Amazon and 0.5% of the price is donated toward METS!
If you're looking to go a stuff-less route, give the gift of a donation! Donate to METS in the name of whomever you choose, and help make this holiday season bright for your loved ones and Maryland's horses!