Meet The Staff:
Hi everyone! My name is Emily Stakem and I'm the Program Coordinator for METS. My main role in the program is being the initial contact when individuals call for assistance. My goal is to make sure I'm able to steer individuals in the right direction to get all the correct resources they need; whether that be helping them move forward in our transition process or researching outside assistance that might better suit their needs. Here's a little about me!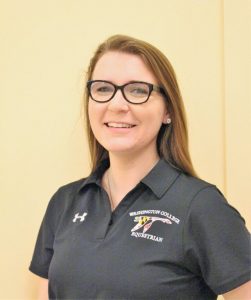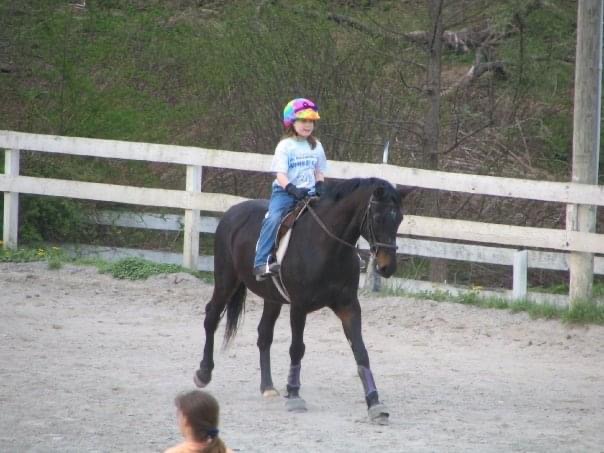 Once a pony kid, always a pony kid: I was bit by the horse bug after attending a first-grade birthday party with pony rides. In the weeks after, I begged my parents to buy me lessons until they (unwisely) agreed. The rest is history! I was a self-proclaimed barn rat from there on out. Through high school I competed in local shows and IEA, and then moved on to competing on the IHSA team for my college. After college, I interned with The Chronicle of the Horse magazine before settling into my position here at METS.
Why METS: Being a horse person my whole life, I was involved more on the sport-side of things rather than the rescue/equine welfare side. Coming into METS has really opened my eyes to the diversity of the equine industry within Maryland, as well as the clear need that Maryland horse owners have for resources. While Maryland doesn't have a lack of equine resources, they're not always accessible or easy to find. It's very gratifying to me to be able to provide an owner peace of mind that we will do everything we can to ensure that their horse is getting the correct assistance. When I first heard about METS, I knew it would be a needed program in Maryland, but working directly with the program has confirmed that we really do fill a gap within the equine industry, and I love being a part of that positive change.
METS SUCCESS STORY: Buddy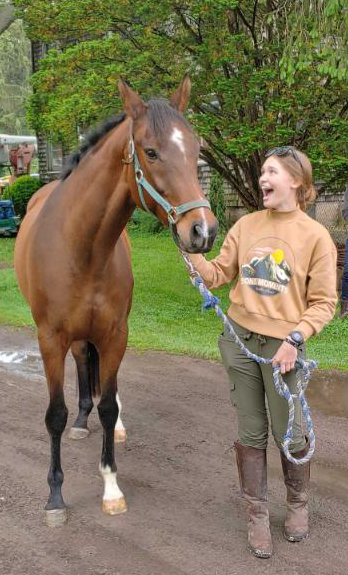 Companion homes are often the most difficult to find. That difficulty increases tenfold when the horse in question is a young, completely unrideable Thoroughbred. Great Scandal, better known as Buddy, came into the METS program in February of 2019. Previous issues in his spine made Buddy uncomfortable under saddle, and extensive rehab wouldn't ever guarantee that he would be happy and comfortable. Luckily, new owner, Katherine, was looking for a younger companion that could keep up with her herd. Buddy seemed like the perfect fit, so he made the journey all the way to New York State! We think Katherine's face says it all!
If you don't have room for one of our METS horses, please consider making a donation to help fund their safe rehoming. We are still working hard to raise our operating costs for next year and need your help to continue our valuable service for Maryland's horses and horse owners.