Happy 4th of July from all of us at METS!
Some tips for a happy and safe holiday!
Stay aware of any firework displays in your area.

Communicate with your neighbors.

Keep horses sheltered with lots of hay and water to avoid spooking.

If turned out, double-check fencing integrity.

Talk to your vet about sedatives if you are concerned.

Know your horse as some are highly reactive to noise and fireworks, whereas others could care less.

Check pasture or paddock on 5th for any possible damage or debris.
Take a cuddly H.I.N.T. and check out our wonderful horses in need of transition!

METS Available Horse Spotlight!
Champion
Champion
Champion is a handsome 1997, 15.2hh Standardbred gelding looking for a home for his senior years. He may look familiar, and that's because he's coming back into the METS program! He's not at fault for this relist, and we are determined to find him a safe, loving home for his golden years. Champion is up to date on all shots and dental work, and he is getting regular farrier care to manage some changes in his feet. He needs maintenance via diet and the use of a grazing muzzle, but is an easy keeper. He is good with mares and geldings in turnout, and he's low in the pecking order. Although he can be herdbound, he's okay once he's separated. He can be pushy on grass in hand, but Champion would be good for an advanced beginner handler. Let us know if Champion is the right horse for your herd!
Many thanks to METS Partner Southern Maryland Equine Miracles for stepping up to care for Champion while he's between owners!
Interested in Champion? Let us know!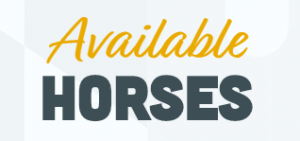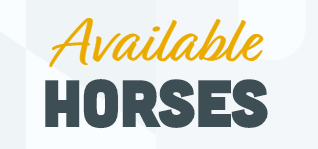 Are you looking for your next equine partner? Check out all our available horses in the link above and inquire for more info. We could be posting about your success story next!
Add Maryland Horse Council Foundation on Amazon Smile