Bella who was born in 2000, is a magnificent 18hh, Percheron Mare. She is the most perfect example of this lovely breed.

She would be most suited to a home where she can be loved by kids for grooming and light lead line pony rides. Or somewhere that Bella can enjoy lighter trail rides with an intermediate to advanced rider (simply because of her size).

Bella is the prime example of a gentle giant but has the lovely quality of being forward thinking and responsive, all the time while remaining polite and respectful.

Bella has not been ridden consistently in a couple of years, and has had some challenges with foot health.
It is thought that Bella may have been a brood mare or plow horse in the past.

Bella currently lives in a small mixed herd in a large field. She is the head of her herd but remains respectful to her herd mates.

Are you interested in providing a home for Bella? Contact: horses@mdequinetransiton.org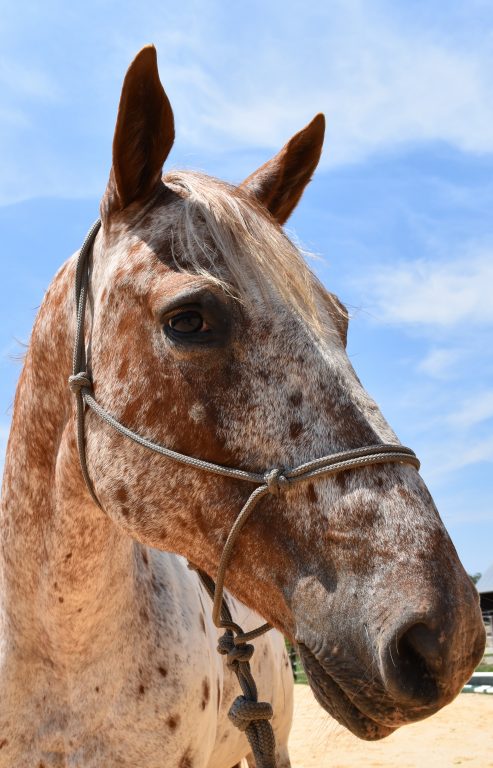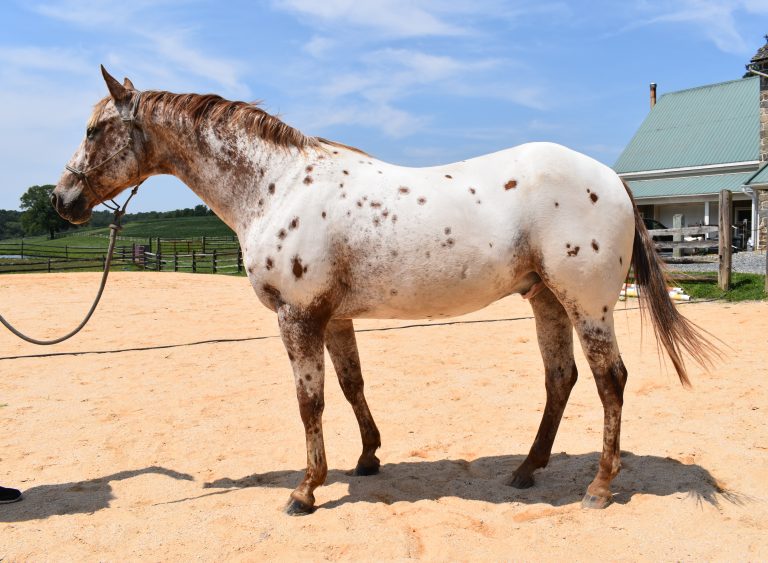 Dobby is a 2007 Appaloosa Gelding. He is elegant and more refined, standing at 16hh.  He would be most suited as a companion horse due to having navicular.
Dobby is bright and intelligent. With an intermediate to advanced person, due to a very hard history, he will continue to be polite and a true sweetheart. His current owner has done a beautiful job with him.

He has a lovely confident personality which makes him a super special guy. It's believed that he is very well bred and that he was likely a successful show horse – he really loved showing off for his official METS photoshoot!
Dobby currently lives in a small mixed herd in a large field. He is placid in the field and a great herd mate.
Are you interested in providing a home for Dobby? Contact: horses@mdequinetransiton.org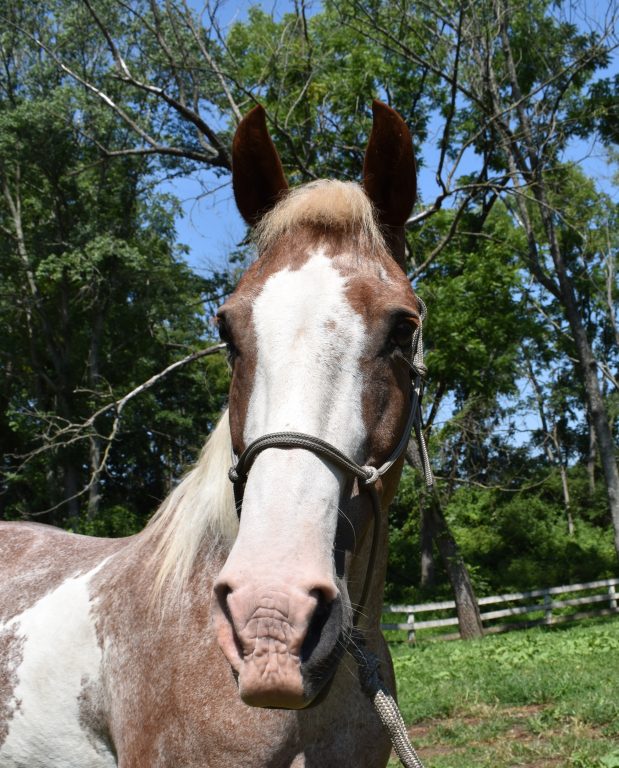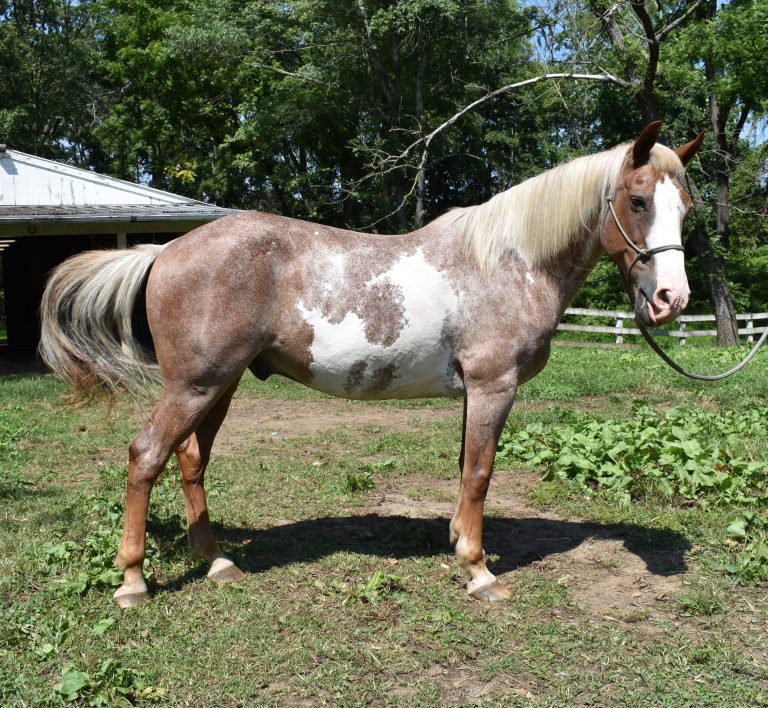 Phoenix is a 2006 QH/Paint Cross Gelding. This super guy, standing at 14.3hh has good bone and a wonderful 'fill up your leg' conformation. He is suited to a home in which he finds a patient, loving and very kind forever person, as he has a nervous disposition.

He would equally be a fine companion or riding horse with the right person. He has Clinton Anderson training. He could be ridden English or Western and likely on the trails.
His history is not clear prior to his current owner. We do know he was owned by a 15 year old Amish boy at some point. Sadly it seems he may have experienced some abuse in the past.
If considering Phoenix as your new forever horse; patience from all that handle him will be a huge factor. Someone that could interact with him daily, shower him with treats and affection, to create a good secure bond with would be ideal – maybe that's you?
Phoenix currently lives with one mini. He is placid in the field and a great herd mate. 
 
Are you interested in providing a home for Phoenix? Contact: horses@mdequinetransiton.org
 
Are you looking for your next equine partner? Check out all our available horses in the link above and inquire for more info. We could be posting about your success story next!
Join us in Horseland SPECTACULAR 2021! Maryland Horse Industry partners will host 11 days of free equine educational and entertainment events during the Maryland State Fair. There will be a variety of equine demonstrations, children's activities, interactive booths and more. METS will have a booth with all our new swag on the following dates:
August 27

 

August 28

 

August 29

 

September 3

 

September 4

 

September 5

 

 

September 6

 
Waredaca Brewing Company presents Cheers to Charities! Raise your glass on Thursday, September 9th at Waredaca in Laytonsville where 10% of sales and tips will directly benefit METS. Waredaca will also have their Taproom Thursday Summer Schooling Series operating at the same time. We will have tables at both the jumper ring and tap room with new METS swag available for a donation!
Volunteer Roll Call!
We are back to doing in-person assessments and events! Are you over 18 years of age and interested in helping us help MD horses? Are you currently on our volunteer list? Send us an email to confirm your volunteer status or to sign up! Email: info@mdequinetransition.org