Today, we're excited to share two horses who have been in our placement program for quite a while. Read on to learn more about these special horses, and contact us if you're able to give one (or both!) a home.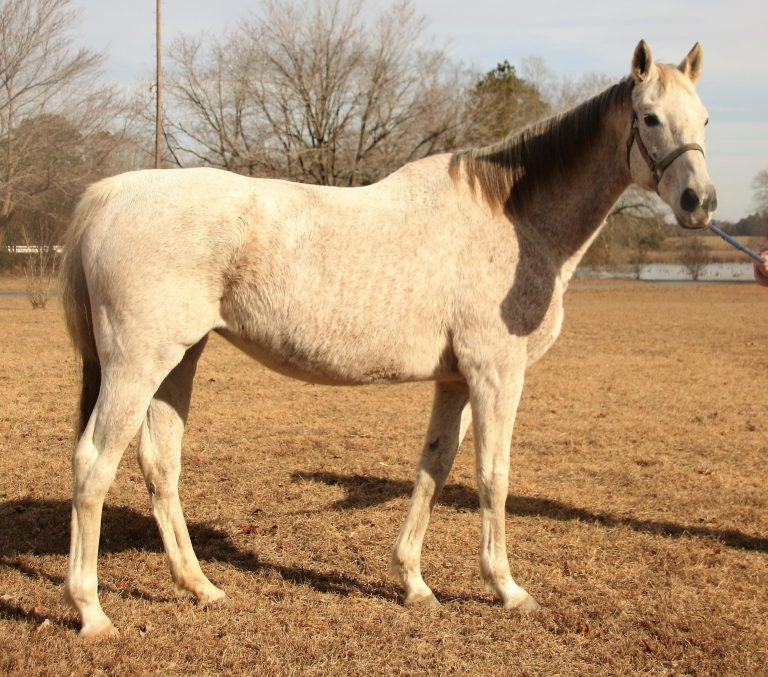 Meet Hot Cocoa. She was one of 21 Thoroughbreds that METS assessed in December 2018, and she is the last of the group that needs to be rehomed! With a refresher, this mare could easily excel in any discipline. Hot Cocoa raced twice at Churchill Downs before being retired from racing to become a broodmare. March 2020 was her first time being ridden in over 10 years! She's got a great mind, and she is a pleasure to be around. She took to it like a pro and even wanted to go on the bit!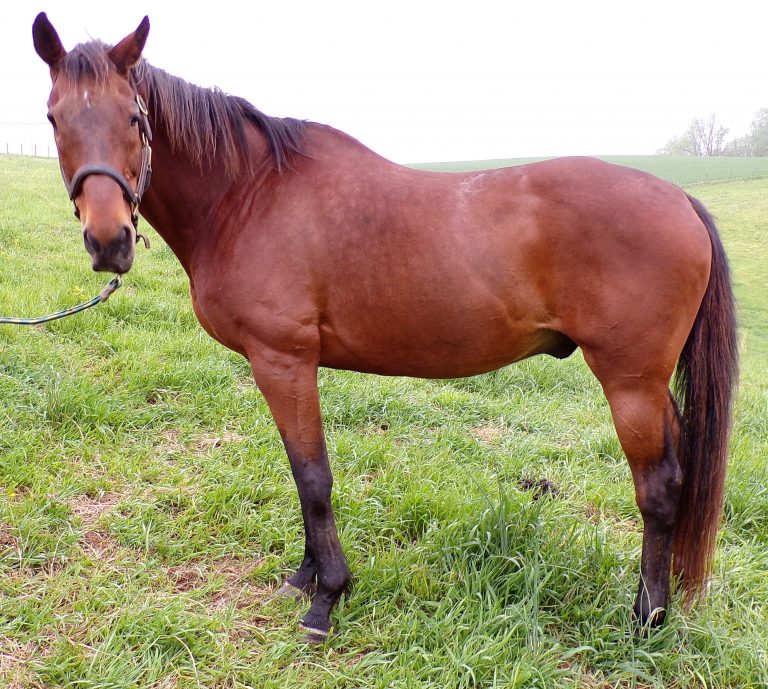 Meet Lawyersgunsnmoney, also known as "Robber." He is a registered 1998 Thoroughbred gelding seeking a home as a companion. Robber's right eye had to be surgically removed, and learning to adapt to being blind on that side has caused him to be a little nervous. However, once he knows his friends are nearby and realizes that the boogeyman is not going to get him, he settles and is very affectionate. Due to arthritis in his left hind fetlock and his blindness, his owner does not feel he should be ridden. Robber is pasture sound, and he doesn't need any meds or supplements. He is an easy-keeper on grass, well-behaved for the vet and farrier, good with mares, and is submissive in the herd. He ties, bathes, clips, blankets, loads, and is UTD on Coggins and shots. Robber is a gorgeous boy and would make a wonderful addition to any herd.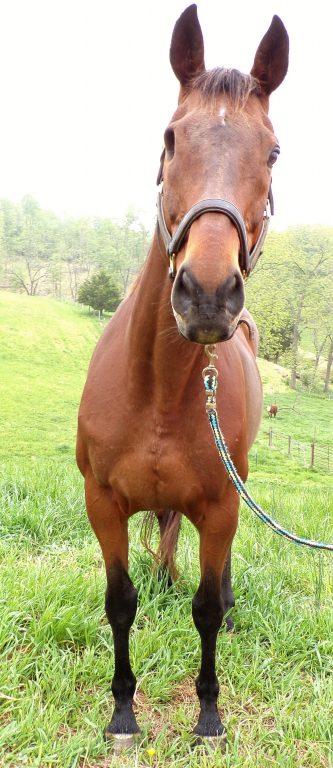 We know that not everyone has room for an extra horse, but we have no doubt that there is room in someone's heart for Robber or Hot Cocoa. Even if there's no room at your own barn, please share these gorgeous horses with your friends and help us amplify our efforts! Horses like these two are why we do what we do and we appreciate your donations so we can continue helping Maryland's horses.